As I write this post I am listening to Jill Scott's first album Who is Jill Scott? The album and artist that introduced me to my love for neo-soul and even inspired me to try my hand at writing poetry. I attended six poetry classes in 2004, it was then that both myself and my teacher discovered that I cannot write poetry.
The past week I have unfortunately been suffering from insomnia. There is something sensuous and artistic about insomnia – being awake late at night, alone in the dark with your thoughts, replaying memories and basking in silence. However, we all know that the inability to sleep, particularly when you have to be in a place of work early the next morning, is nowhere near as comforting as this. When I told my father about my insomnia he asked me, 'What's on your mind?' What a great question! I can think of so many people, dead and alive, that I would love to pose this question to. Karl Lagerfeld, F Scott Fitzgerald, Roal Dahl, Eric Roberson, Common and my new interest, James Franco.
Funnily enough, I hadn't even considered that this particular bout of insomnia be caused by anything on my mind. I am not looking forward to anything in particular, nor am I worried by anything – which would usually explain why most people struggle to sleep. As I mentioned in my previous post, my mind at present is constantly buzzing, constantly inspired and with my time dedicated to the nine to five, I am constantly failing to  find the time to explore and execute these ideas and inspirations as thoroughly as I would like to. I write this just as Jill Scott so aptly sings, 'You're getting in the way of what I am feeling.'
I am hoping that a pocket of time will one day present itself, allowing me the time I need to read, experience and understand all the things that are occupying my brain and use these learnings to write something amazing. But until then, here's all the inspirations that have been charming me this week.
PLAY WRITING: I found a website on LinkedIn called Euphoric Ink…the website regularly lists playwriting competitions and informs aspiring playwrights about events, workshops etc. The website is run by one of the associate directors of the Royal Court Theatre and a produced playwright.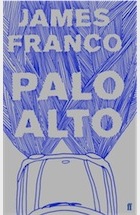 BOOKS: I watched Planet of the Apes, which reminded me how much I love James Franco, of course he is undeniably good looking, but I really fell for him when I read a profile piece on him in Vogue and learned that he has a profound interest in literature, was about to have a book published by Scribner and was embarking on a PhD in English at Yale. Once I finish reading Anna Karenina – which I doubt will be anytime soon, next on my list is Palo Alto by James Franco.
FILM: The next film I watch in the cinema will be Almodovar's The Skin I Live In.
QUOTE: This week I read that Anna Karenina, the novel written by Leo Toltsoy was labelled by William Faulkner 'as the best ever written.' In all honesty, before I read this quote I could feel that this book could be one of the best ever written. It's instantly electrifying, it's exciting and complete. For me personally this is monumental – for the past three years I've struggled to fall in love with a novel as thrilling as The Great Gatsby or Beautiful and Damned. It's comforting to know that at this moment in time I am reading the world's greatest piece of literature. I have also been sitting opposite a woman on the train the past two weeks who is also reading Anna Karenina. Admittedly, I have thought about talking to her about this commonality – maybe I should join a book club.
FASHION: I purchased two shirts this week… one black one one white, inspired by Karl Lagerfeld's short film 'The Tale of a Fairy', that I ashamedly only just happened to stumble across recently.
THEATRE: Till the 1st October A Clockwork Orange, a theatre adaptation of Anthony Burgess' novel written by Ed Durante, is being staged at Stratford East Theatre. This is definitely on my must do list. I haven't read the novel, nor have I seen Stanley Kubrick's  film – so it will be an interesting way to experience an adaptation.
BLOG: Last night I was at a press event at the Soho Hotel and was delighted to meet with the owner of 'London Via My iPhone'. The concept is simple, a girl about town literally documents all of London's events via her iPhone.  This will be a blog that I watch closely…it's the perfect index for any and everything happening in London.
Be charmed, stay inspired. x