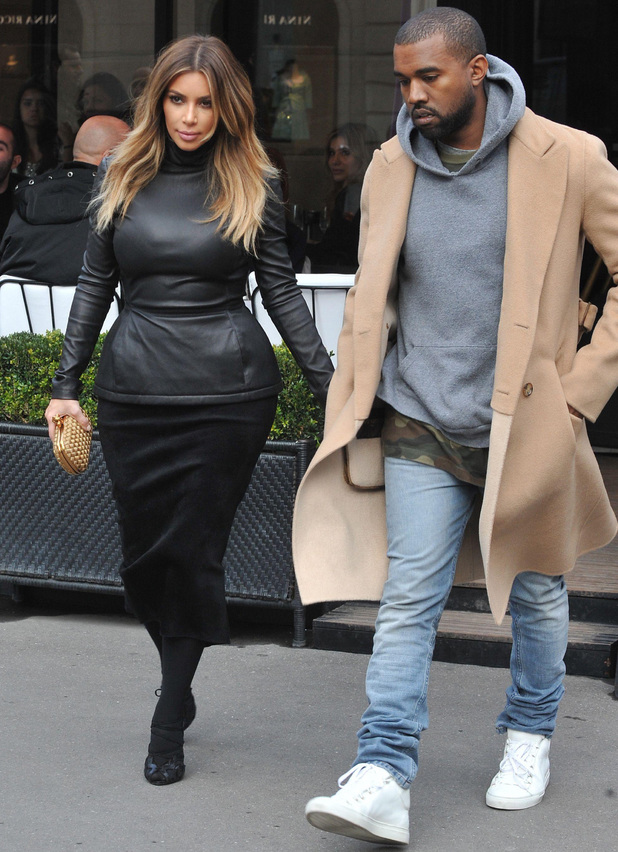 Whilst reading through my list of favourite blogs this morning I came across a post on Style Snooper Dan's site, in which he refers to Kim Kardashian's style evolution of 2013 as the 'Most Improved'. Of course style, like beauty, is subjective. Whilst the general consensus would have it that, since the reality TV star has been linked with Kanye West, her style has seen many better days, the fashion world appears to be embracing her more so than ever.
Needless to say, having a 'Fashion God' as a fiance, who has a very special and personal relationship with the likes of hash tag worthy Givenchy designer Ricardo Tisci, won't hurt your fashion career and presence in the industry. Let's be honest, Kim's beauty, body and sex appeal are what put her in the face of the media. She's no Miroslava Duma or Anna Dello Russo or any other street style star papped to popularity by street style photographers because of their strong sense of style. So, besides the fashion god fiance and the acceptance from fashion's cream of the crop, such as the aforementioned Ricardo Tisci, Carine Roitfield and praise from the likes of fashion bloggers such as Style Snooper Dan, my ultimate question is, has Kim's style REALLY improved?
As Keeping Up With the Kardashian's began to establish itself as a staple on Channel E and Kim's face slowly and miraculously began to change its shape, her style also took on a new form too. In the first series or so of KUWTK, Kim would showcase her life hanging about the cluttered and mis-match Kardashian-Jenner home wearing the tacky Clobber, Jane Norman and Bay Trading (remember Bay Trading?!) type garb we all stopped wearing when we left secondary school. At this point Kim definitely needed to revisit her image. Girls dressed head to toe in Primark could have put together a more chic ensemble than what she was rocking at this point in her career. 
However, as expected, as the fame and the money came rolling in, no doubt a stylist rolled in with it and this would be when Kim became 'stylish'. She started to adopt a far more stylish approach to her dress, which would see her papped  throughout the day in a simple top and jeans ensemble with a statement jacket and shoe. The jeans were skinny, sometimes ripped, sometimes sleek, the jackets were smart, the shoes were edgy, admittedly sometimes a little too high for day wear, but this just added a little frivolity and glamour to the whole thing.
In Kourtney and Kim Take New York, Kim's style danced between the polished, sleek and put together with precision approach to dress – similar to an approach you'd imagine the likes of Olivia Palermo or Victoria Beckham might take and the excessive glamorous, dressing to display wealth; wearing luxurious fur stoles and coats with large floppy hats, clunking gold Hermes bangles and pave diamond earrings, a style typical of Jennifer Lopez. Later on staple Kim K ensembles were shirts and camisole tops tucked into high waisted skirts – usually stopping above or just on the knee, leather trousers worn with a blouse and a pair of stilettos and the occasionally piece of statement jewellery.
And when dressed for the night, club openings and appearances, because let's face it, before Kanye West there weren't many red carpet events or front row opportunities, Kim dressed in body con dresses and towering heels that would display her well honed hour glass figure perfectly. This would be when the true Kim Kardashian emerges. When Kim shows the world exactly why she has found a place in the world of entertainment, why she is not only a Reality TV star, but the queen of  Reality TV, and that is  for no other reason than the fact that she happens to be the most impressive to look at and of course, because sex sells. Kim is dazzlingly beautiful, she's ridiculously hot and she has a body so womanly and overtly sexual that no matter what she wears, no matter what she might do with her career, her greatest talent will always be her body.

Of course, the likes of Jourdan Dunn, Cara Delevigne, Rosie Huntington Whitely or any model for that fact, have all come to fame for the genetics they too have been blessed with and we enjoy their to be looked-at-ness just like we enjoy Kim's. But the difference is, models circulate in a world that is considered far more cultured than Kim's. Models embody the vision of  some of the most creative, talented and influential artists on the planet (if you believe that fashion is art). What does Kim embody? Fame, celebrity, sex, glamour, vanity, excess…?
Kim may shed her fake eyelashes, the hair extensions – that were at least twenty inches long and a few layers of make up, so we might see her actual skin tone and the fashion industry may well and truly embrace her. Carine Roitfield may feature her on her Fashion Book cover, Ricardo Tisci may be her new GBF and her boyfriend may even be a fashion designer himself, but the bottom line is, Kim Kardashian does not translate in the world of high fashion. The effortless chic look that she is currently championing with the bed head blonde hair and the barely there make up is refreshing, if anyone ever doubted whether Kim would still be pretty without all her glamorous armour, now they know. Nevertheless, style is a personal expression, it's what makes fashion and trends unique to its wearer and I can quite confidently say that this new image is no personal expression of Kim's.
Whilst she might try to play down her sexuality with the way she is fashioning herself, her actions say something different. She's still laying across a motorbike faking an orgasm in Kanye West's Bound Two video and she's still posting almost naked pictures of herself on Instagram. Unfortunately neither the video or the post baby body Instagram picture appear artistic or fashion, like an exposed breast on a catwalk would. They serve no other purpose than to be sexual, as she is, and there is nothing wrong with this. Kim is sexual and sexy and it's this that is HER style, she does it well and it's ultimately what she does best. She made the most style mistakes by far in 2013 trying to deny herself of this.
Since becoming a mother it would appear that Kim seems to have re-established her style a little more. Full length coats, jersey tees tucked into pencil skirts and delicate stiletto heels seem to be her go to look. Yes the full length coats are chic, would I personally style someone of her height and shape in such a coat? No. The pedal pusher type leggings she has been wearing of lately are a complete fashion faux pas, mostly just in general, but again because they just aren't flattering for her shape. The latest Paris ensemble that was the black long sleeved leather peplum top and velvet midi skirt, worn with black heeled sandals and tights (yes Kim wore tights!) wasn't a bad outfit – if it was worn by Victoria Beckham and definitely without the tights, however, worn by Kim it's just not working.
 Admittedly, Kim's world has changed and being 'fashionable' definitely includes knowing how to style and dress yourself appropriately, as well as fashionably. No, the lashes, the big hair, the eye makeup fit for an Arabian princess and the towering platforms Kim once wore, aren't exactly Parisian chic. Her new world, her frequent trips to Paris, her consorting with the fashion aristocracy – most of which are European and with a European sense of style – and motherhood should change her style and it has. Albeit, I might argue that this evolution seems a little too tactical to be deemed as personal style, unless social climbing is what she is trying to convey in her dress.
So, in answer to my question, has Kim's style improved? Does she dress any better? I can quite simply answer 'No'. Her style has undeniably changed, yes. But why would we think it has 'improved'? Because Carine Roitfield says so? Because she's now attending red carpet events that are a little more significant than a new club opening? Kim is dressing for the world she aspires to and as she is welcomed by the world of high fashion, she is alienating the fans that supported her in the world she's leaving behind. No, Kim's style hasn't improved, she's just dressing for a different audience – a more cultured, more elite and more powerful one.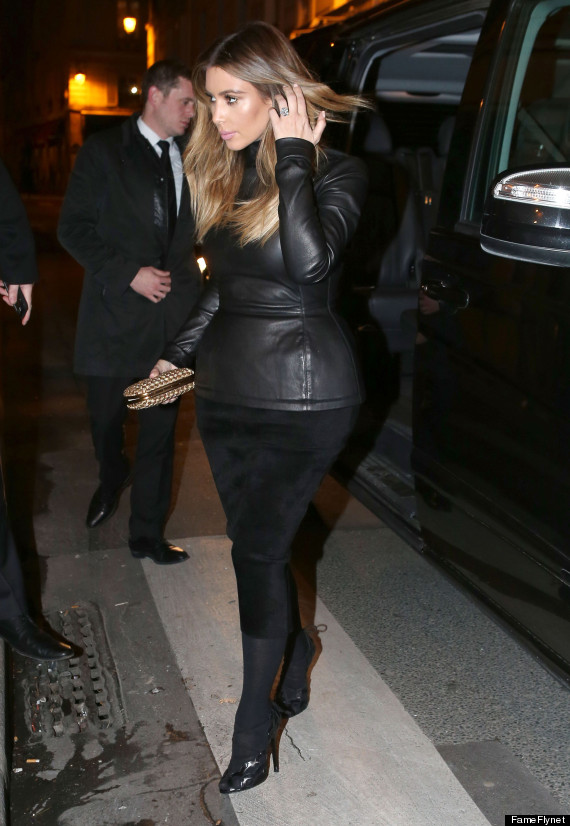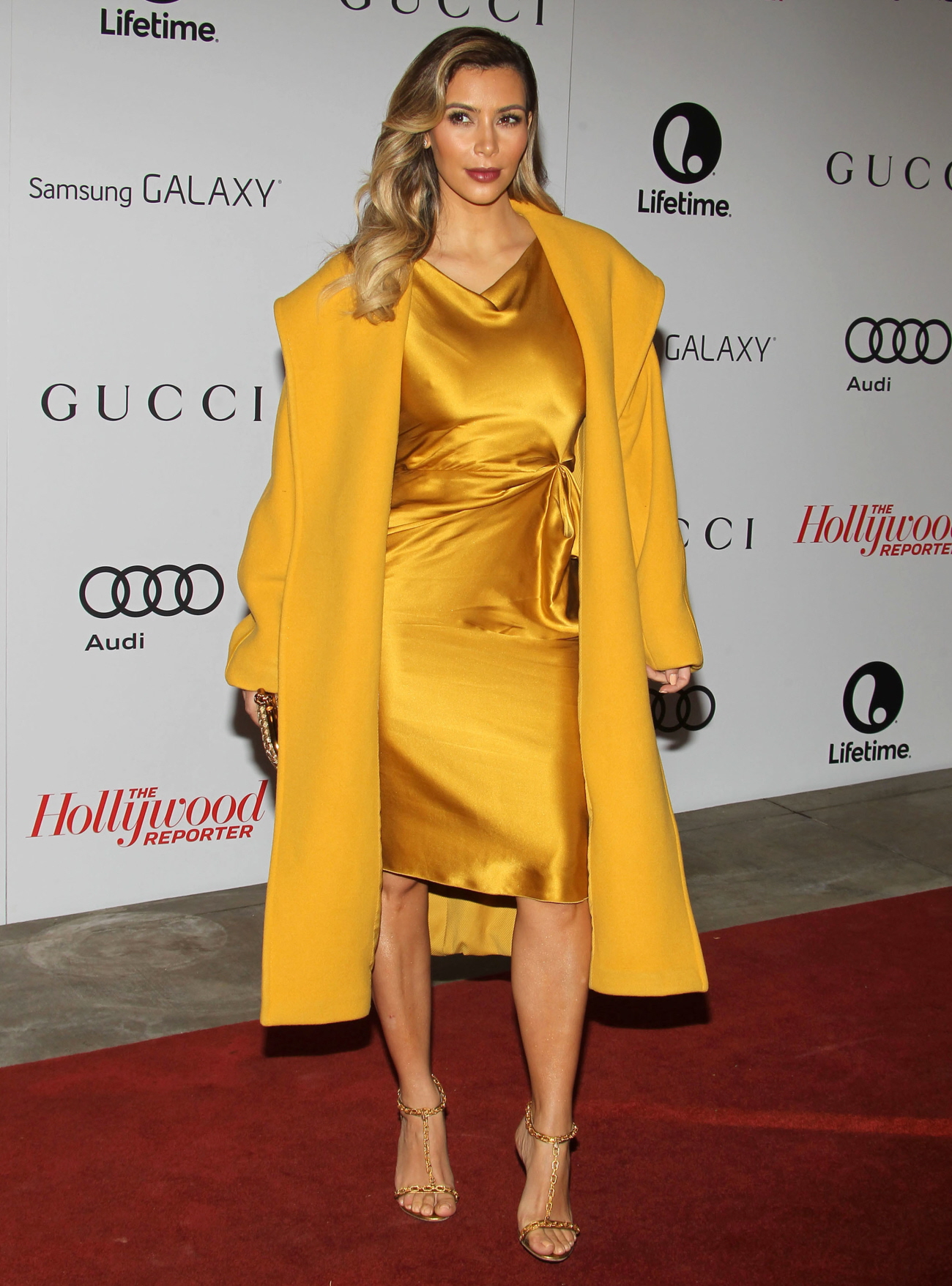 Before…
Be Charmed, stay inspired!x