Over the Christmas I became a box set night owl and watched endless episodes of Mad Men back to back over the holidays. Funnily enough it was the Gucci Autumn Winter 2015 collection that inspired me to take up watching Mad Men, which centres itself around a New York advertising agency set in the sixties. It dawned on me one day, when putting together an ensemble to wear for drinks with the girls on Christmas eve, that the culmination of Gucci's modern mod and the wardrobes of Donald Draper's ex-wife, Betty Francis, and his current wife, Megan Draper, has given my recent ensembles a distinctive sixties feel. One of my favourite ensembles at the moment is a retro print shift dress from Primark, patent knee high boots from Dune and my hair styled with a deep side parting, a la Megan.
Although my ultimate favourite era will always be the Roaring Twenties, I have recently discovered a new found love for sixties fashion. I love shift dresses, mainly for their versatility and their ease to wear. But as I love to wear statement jewellery, the shift dress's simplicity offers lots of styling opportunities. Ironically, as I enter my early thirties I have also rekindled my relationship with shorter hemlines and A – Line skirts, which comes just after my affair with midi-skirts. The advantages of the shorter hem lines and skirt shapes of the A – line are three fold; Firstly, they allow me to enhance one of my favourite features, which are my legs. Secondly they add a youthfulness to ensembles, a considered factor in my styling since turning thirty. Thirdly, because I enjoy piecing together ensembles and will always opt for skirts and separates over dresses.
I am sure it won't be much longer before I am once again of the belief that I am far too old for mini-skirts and dresses, but for now, these are the fashion items I am loving!
See the items I am coveting and the Mad Men ensembles I love!
1. Gucci Leopard Print Sleeveless A-Line Dress available at Flannels
2. Lanvin Iconic Love Ring available at Net-a-Porter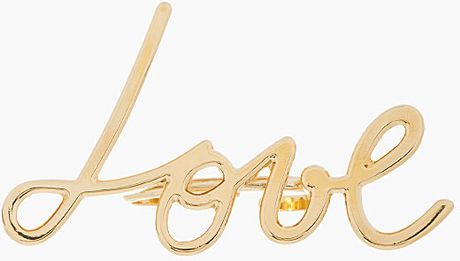 3. Victoria Beckham Lace and Cotton Dress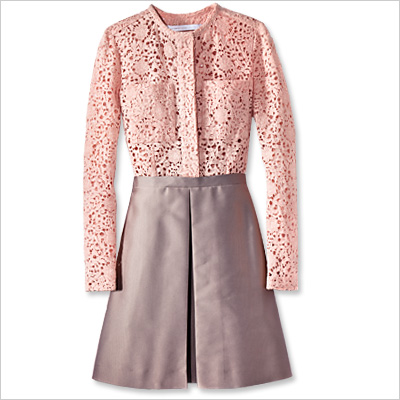 4. Planet Pale Blue Double Breasted Coat available at John Lewis
5. Valentino Garavani pumps from Valentino
6. Orla Kiely Sixties Stem Embossed Handbag from Orla Kiely
7. Givenchy Vintage Door Knocker Earrings from Farfetch
8. Stella Jean Pussy Bow Blouse available at Farfetch
9. Black and Grey Large Dogtooth Print A-Line Skirt from Matches Fashion
10. Oscar de la Renta Gold Statement Necklace from
Net a Porter
Be Charmed, Stay Inspired! x